Capabilities
---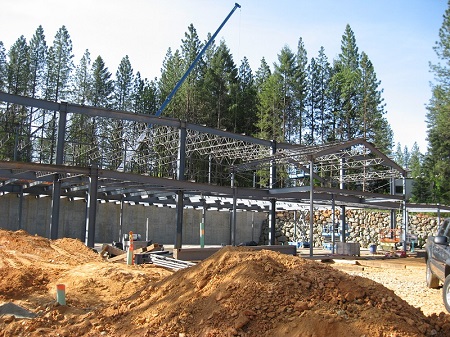 Serving All Industries
Whether it's an agricultural processing facility, winery, distribution center or medical complex, Rackley's steel erection construction services can fulfill your California,  Nevada and Southern Oregon steel building requirements on budget and on time—every time.
A Leader since 1974
As Northern California's leading steel erector and crane rental, Rackley Company has over 40 years of successful experience with our fleet of cranes and our team of steel erection experts.
A Highly Trained and Experienced Team

As construction processes continue to grow in complexity, there is a greater need for construction teams that can understand and meet unique project requirements and growing safety concerns. Our team partners with our clients to achieve efficiency, safety and quality—meeting each client's objectives and goals on every project.
Our Capabilities
Pre-Engineered Metal Buildings—Erection and Installation
from 2000 to 1.5 Million square feet
Structural Steel Buildings
Steel Fabrication
Architectural Metal Buildings
Distribution Centers
Agricultural Storage Buildings
Medical Office Buildings
Insulated Metal Roof and Wall Panels—Sales and Installation
Miscellaneous Metals: Cable Rails, Handrails, Stairs, Rails and Balconies, Elevator Tubes, Guides, Arbors
Seismic Retrofitting
New Construction
Let's discuss your project requirements. Contact Rackley Steel Erectors for your next steel erection project.